《Korean Diaspora—Beyond Dispersion》
Period/ 2018.09.20(Thu) ~ 2018.11.25(Sun)
Venue/ Special Exhibition Hall at GMoMa (2F)


Period
2018. 9. 20 (Thu) – 11. 25 (Sun)
Venue
Special Exhibition Hall at GMoMa (2F)
Artists
25 Overseas (China, Japan, Russian, Uzbekistan, Kazakhstan) Korean Artists
– China [7] : YU Xingjun, QUAN Wusong, LI Shenglong, JIN Sheng, HUANG Zhexiong, HUANG Yunsheng, CUI Jisong
– Japan [8] : LEE Kyungjo, KIM Sokchul, PARK Ilnam, HONG Sungik, LI Yonghun, KIM Yongsuk, RI Jongok, CHONG Riae
– Russia [2] : DIU Mensu, DE Sonen
– Kazakhstan [4] : MOON Victor, LI Georgiy, TYO Elena, KIM Yevgeniy
– Uzbekistan [4] : KAN Khristofor, LIM Lana, KIM Vladimir, LEE Elena
The Gyeonggi Museum of Modern Art (director Choi Eunju) holds 《Korean Diaspora—Beyond Dispersion》 from the upcoming September 20 to November 25. It is a special exhibition that is organized and supervised by the Gyeonggi Cultural Foundation and GMoMA to celebrate the millennial anniversary of using the name "Gyeonggi (京畿)" for the region. "Korean Diaspora" refers to the 'dispersed Korean people who have emigrated from the homeland Korea to other countries throughout the world.' The exhibition is a large-scale one where 110 plus art works by 25 invited artists from five countries, such as China, Japan, Russia (Sakhalin), Uzbekistan, and Kazakhstan, are submitted. The works of the artists belonging to the "Korean Diaspora" which has been formed by 'forced emigration' since the mid-19th century when Korea was in disarray were divided into four parts according to their subject: Part 1) Memory, The History of Dispersion, Part 2) Origin, The Root and Identity, Part 3) Settlement, Another Home, Part 4) Connection, Beyond the Dispersion and Division. The international academic conference and opening ceremony of the exhibition will be held on October 5 with participating artists and experts from each country in attendance.
Composition and content of the exhibition
Ⅰ. Memory and the history of diaspora
Part 1 displays paintings about individual and collective memories and epic stories of the Korean diaspora, a diaspora of overseas Koreans.
During the 1860–1910 period in the last days of the Korean Empire, farmers and workers moved to Manchuria and the Maritime Province of Siberia, Russia to get food or flee from oppression. They cultivated farmland and led unstable lives, with no guarantee of their social status. At first the relocation was due to economic reasons, but following Japan's forceful incorporation of Korea as its colony in 1910, there was an increase in the number of Koreans relocated due to their engagement in independence movement. Thus, the Maritime Province of Siberia became one of the centers for Koreans' independence movement.
During the colonial period (1910–1945), farmers and workers moved to Manchuria and Japan after the colonialists' confiscation of their farmland or means of production. Political refugees moved to China, Russia, and the United States to engage in the independence movement. Japanese colonialists forced a large number of Koreans to move to Manchuria to develop it for their own good following the Manchurian Incident in 1931 and the establishment of Manchukuo (Japanese Puppet State in China) in 1932. During World War I (1914-1918), Japan enjoyed an economic boom and Koreans moved to Japan to find jobs. During the second Sino-Japanese War (1937-1945) and the Pacific War (1941-1945), many Koreans were mobilized to work at mines and serve in the Japanese Army. In 1937, 170,000 Koreans in the Maritime Province of Siberia were ordered to move to Kazakhstan and Uzbekistan.
In 1945, Korea was liberated from colonial rule following Japan's surrender in the Pacific War, but Koreans still live in China, Japan, Russia, Kazakhstan, and Uzbekistan.
Li Georgiy (b. 1955, Kazakhstan), Migration, 2018, Acryl on canvas, 187×88cm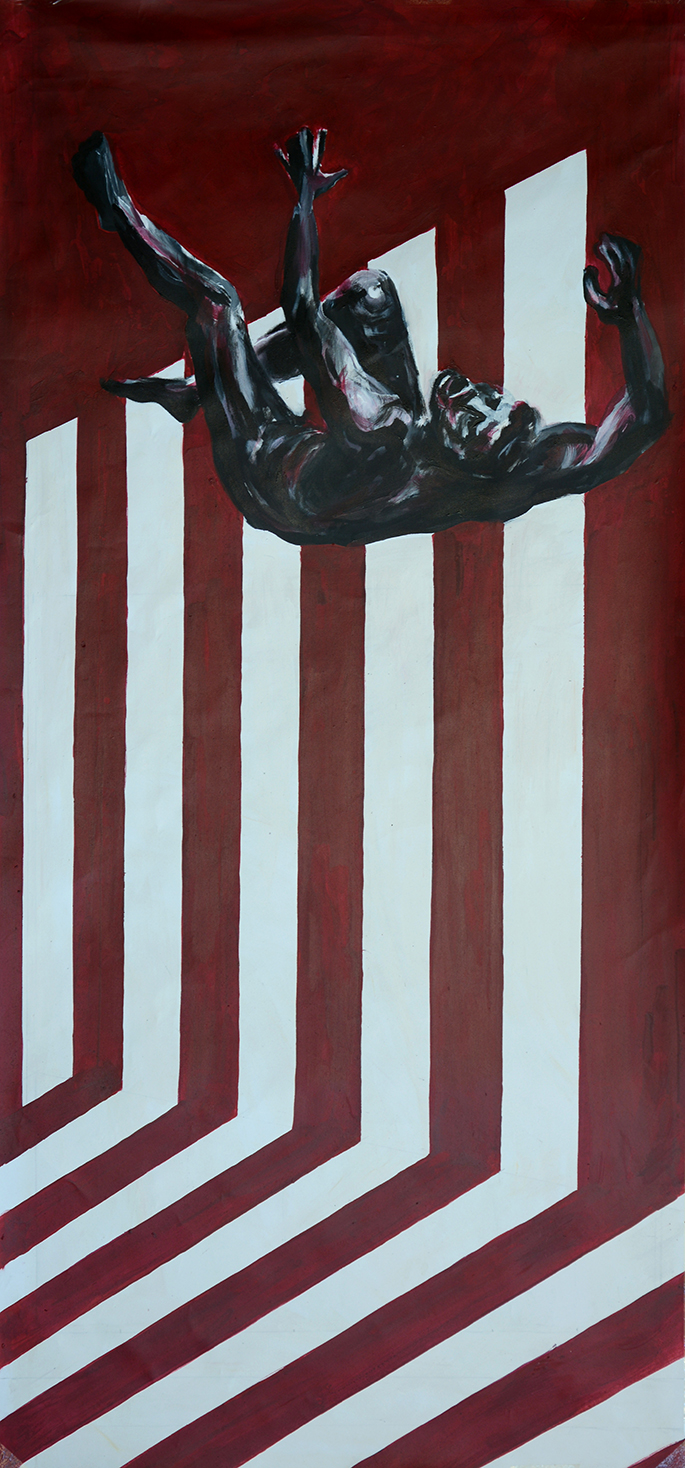 Quan Wusong (b. 1958, China), An Jung-geun's Shooting of Ito Hirobumi, 2018, Oil painting on canvas, 182×247cm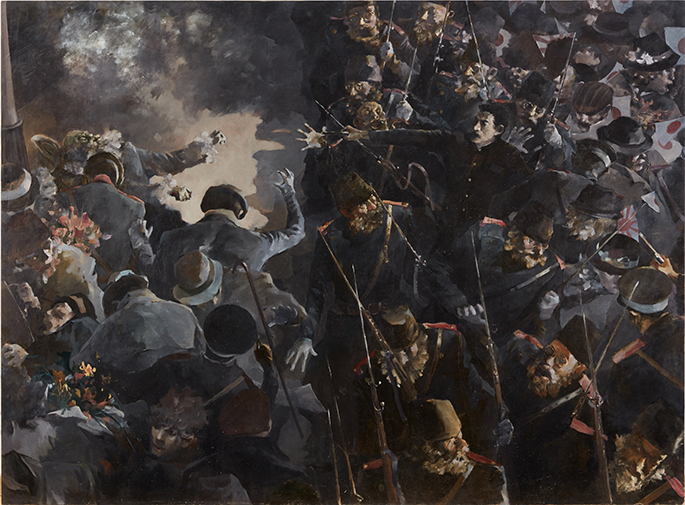 Moon Victor (b. 1951, Kazakhstan), Forced Relocation on a Train in 1937, 2017, Oil painting on canvas, 145×200cm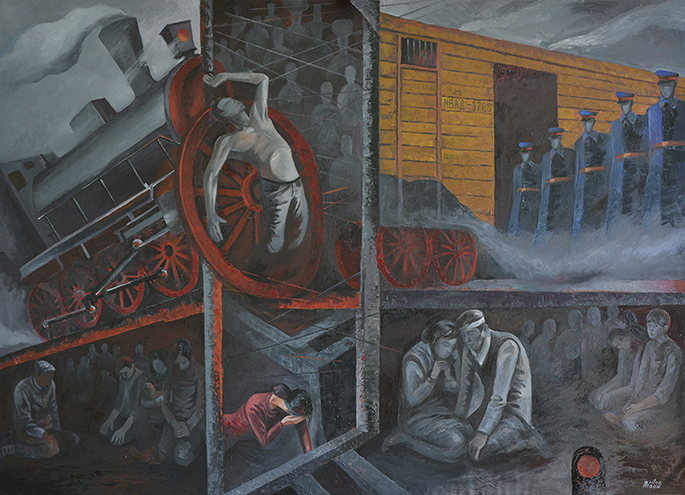 Lim Lana (b. 1961, Uzbekistan), A Pass, 2017, Oil painting on canvas, 45×80cm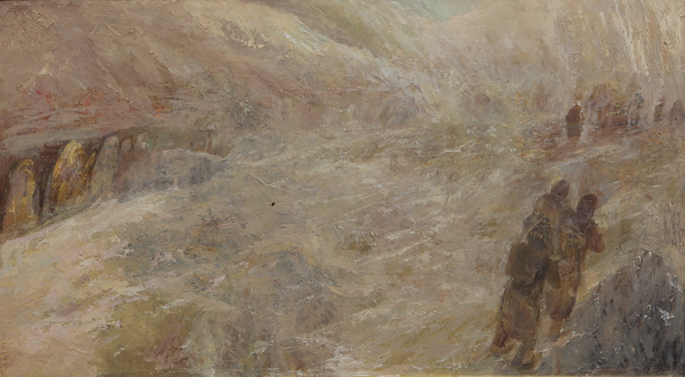 Diu Mensu (b. 1948, Sakhalin, Russia), A Long Way Home, 2003-2008, Oil painting on canvas, 145×95cm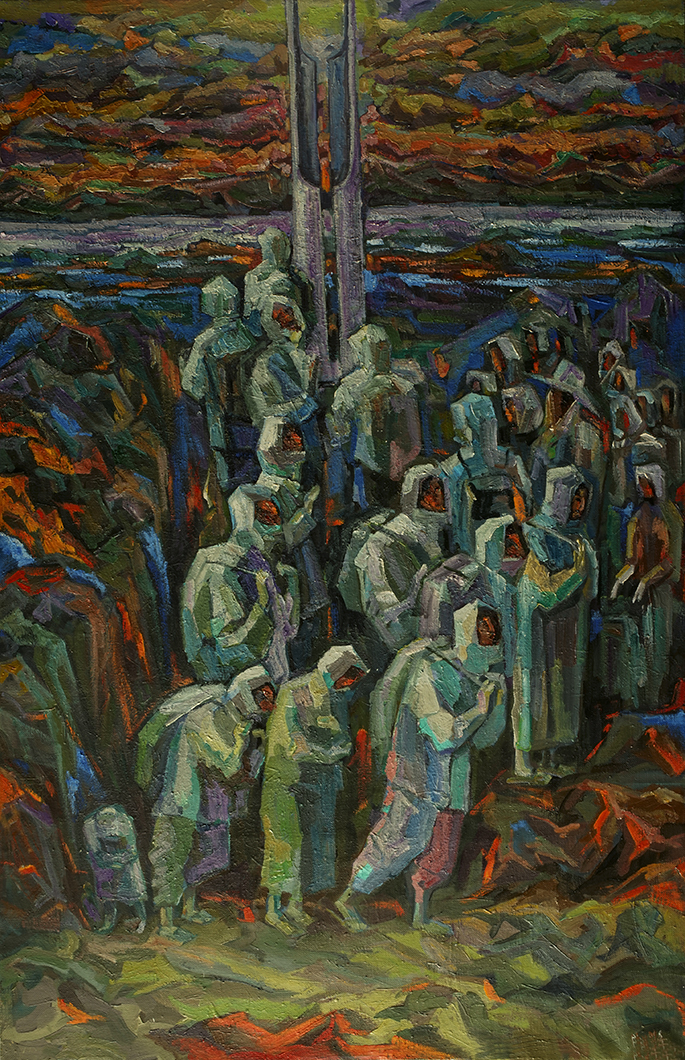 Ⅱ. Roots and identity
Part 2 displays paintings and photos about the exploration of roots and question of identity by ethnic Korean painters living in their adopted home countries. The native places in Korea of their parents, grandparents, or great-grandparents are their roots. Ethnic Koreans are called by various names, depending on the history and ethnic policy of the country where they live. In China, they are called Joseonjok, while Koreans in Commonwealth of Independent States (CIS) countries are called Goryeoin. Koreans in Japan are called Korean-Japanese, and recently 'Zainichi' in Japanese, which simply means that they are Koreans living in Japan, or their status of residence in Japan.
Chong Riae (b. 1991, Japan, Jesa (Ancestral Memorial Rite), 2017, Photo, 60x90cm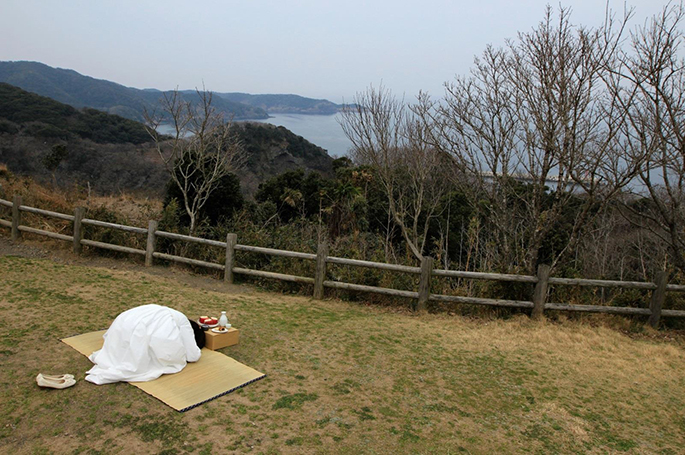 Tyo Elena (b. 1963, Kazakhstan), Dol (The First Birthday), 2010, Oil painting on canvas, 90×120cm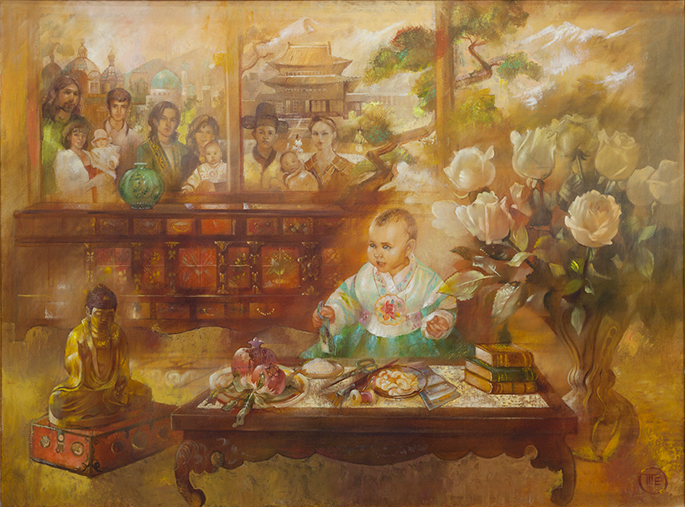 Ⅲ. Settling in a second native place
Part 3 displays paintings about what ethnic Koreans saw in their second countries. Natural landscapes, urbanscapes, people, customs, history, and religion of those countries become the objects of their artwork. It is natural that artworks are influenced by the customs and cultures of the countries in which artists live as well as the art history of the countries and their status of contemporary fine art.
Huang Zhexiong (b. 1968, China), Cheonji Lake, 2016, Oil painting on paper, 122×244cm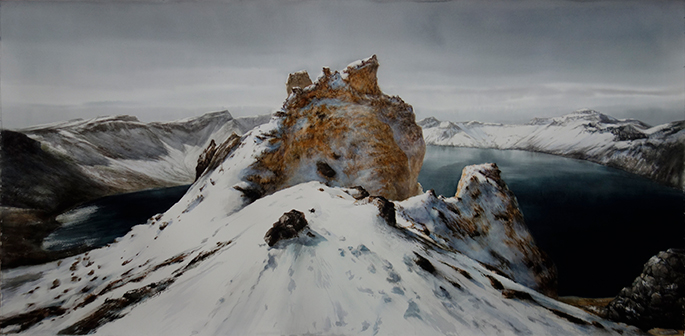 De Sonen (b. 1960, Sakhalin, Russia), April in Yuzhno-Sakhalinsk, 2013, Oil painting on canvas, 87×121cm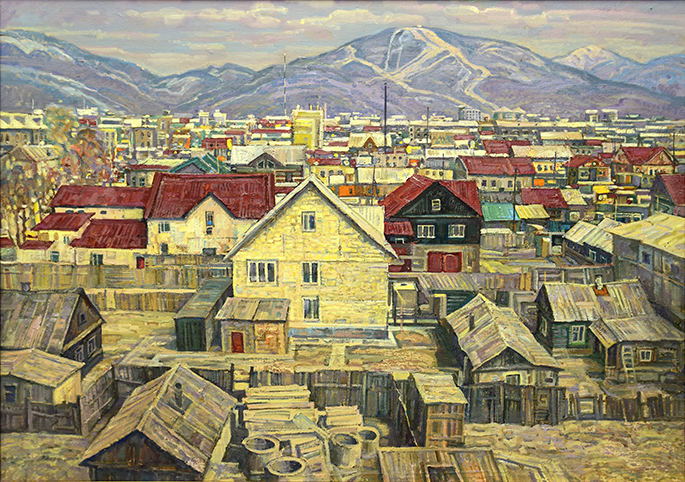 Ⅳ. Linkage beyond diaspora and division of the country
This part displays paintings about ethnic consciousness of Koreans and their interest in the cultural/political status on the Korean Peninsula. The current status of confrontation between the two Koreas can only be a matter of interest to ethnic Korean artists as well as to those living in Korea, which is the only divided country in the world. Thus, there are many artworks about the Koreans' wish for establishment of a permanent peace system. There are also those displaying interest in their home country's political/social status like the democratization movement of May 1980. They share a common cultural language associated with "us," moving beyond the current status of diaspora and division.
Hong Sungik (b. 1956, Japan), Wishing for Peace, 1988, Oil painting on canvas, 181.8×227.3cm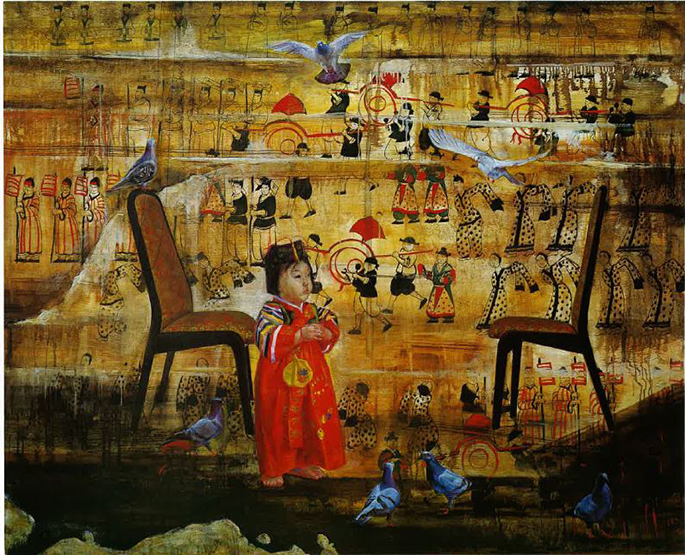 Ri Jongok (b. 1991, Japan), A Drawing of a Bridge over the Wall, 2015, Colored pencils on a photo, 21×29.7cm, Coloring on Chiaki Haibara's photo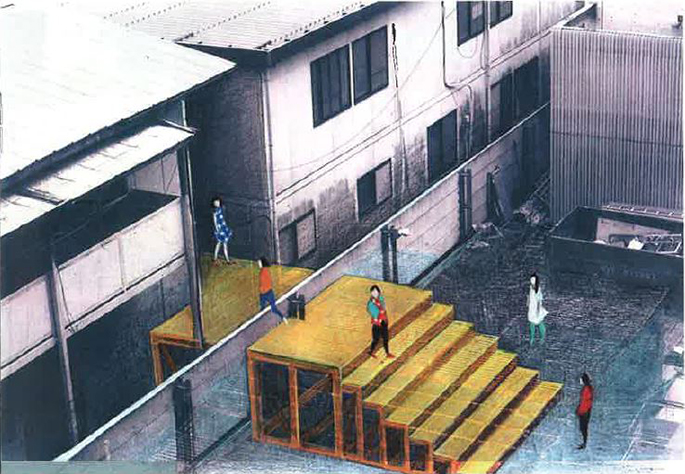 Kim Sokchul (b. 1949, Japan), 《5/27/1980》, Sands, 1982, Oil painting on canvas, 194×337cm, the Gwangju Museum of Art, Ha Jung-woong collection