An elementary school preparation program, 《If we are going to school…》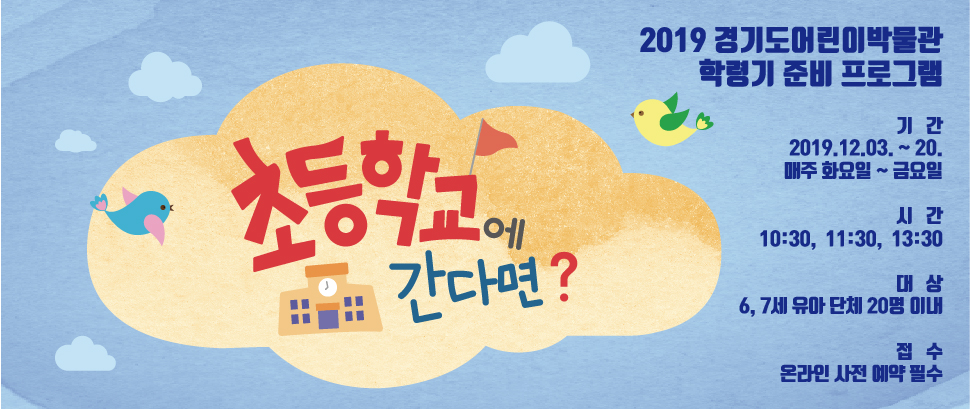 It is a program designed to help children prepare for their elementary school life, and turn the transition into an exciting process by overcoming the fear of exposure to new environments and experiences such as preparing one's school backpack and sitting in school classes. The program allows children to grow independent by preparing for school materials by themselves and following school rules and guidelines. It also helps them to attain a positive idea about friends that they are going to meet.
Activity details: Preparing the school bag – Reading the homework note and school notice and preparing for their school backpack accordingly
Start of exciting school days – Greeting the teachers and introducing oneself
Meeting new friends – Greeting new friends and drawing my future classmate who will be sitting next to me.
Preparing a daily schedule
Preparing to go home – Writing down the daily homework and school notice.
Period
: 2019.12.03 ~ 2019.12.20
Date
: Starting at 10:30/ 1:30/ 13:30 from Tuesday to Friday every week.
Class duration
Place
: 1F Teumsae Exhibition Hall
Target
: A group of children at the ages of 6 and 7 (less than 20 people)
Program fees
: Free
Application period
: 2019.11.22~ 2019.12.13
.
How to apply
: Online application (direct link)